Below you'll find the instructions - how to get your table rotation chart.
1. Select how would you like to add your attendees
a) Import attendee list from file
The easiest way is to use Eventbrite Attendee Report file – a Comma Separated Values file. If you are not using Eventbrite you can upload your own Excel file.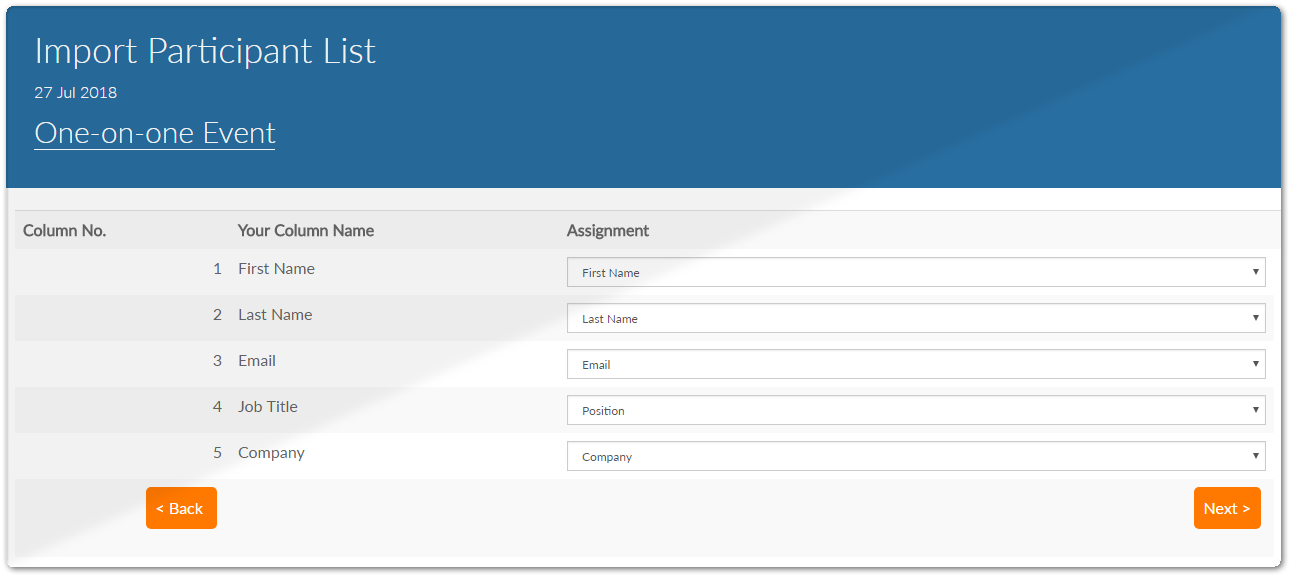 b) Add attendees manually
If your
speed networking
event is small enough you can type in the names manually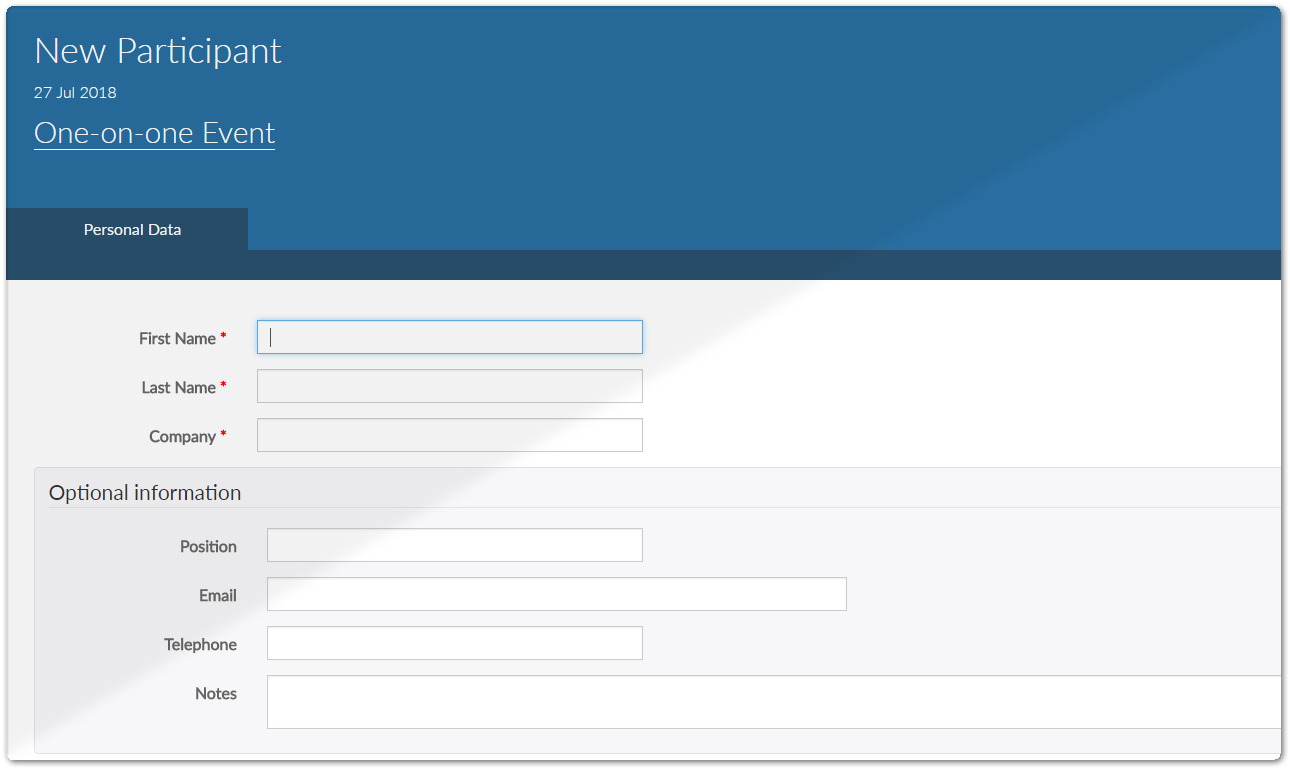 2. MixerSeater generates a seating chart for your speed networking event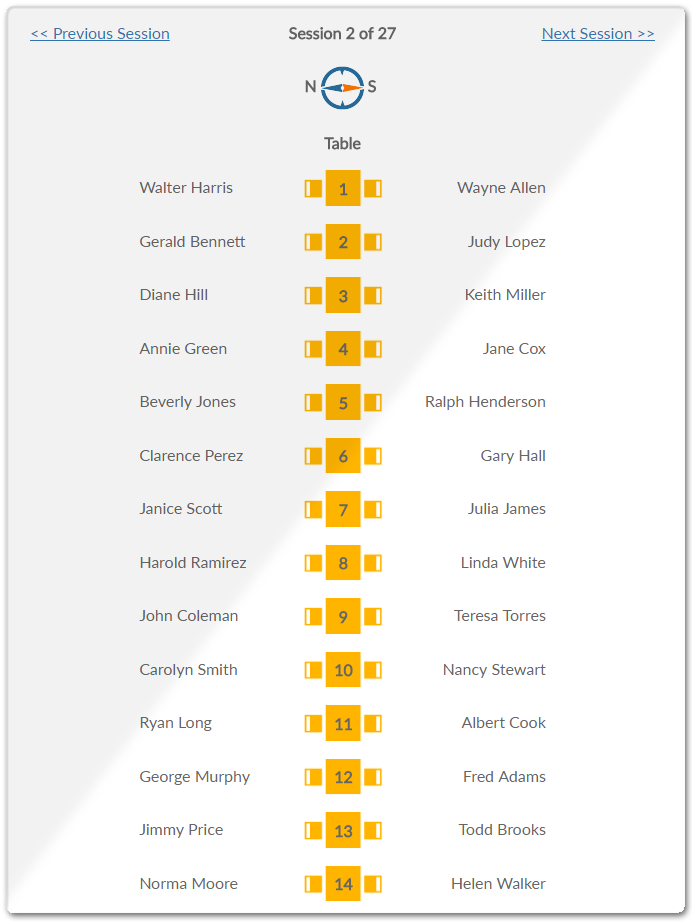 3. Export your final seating chart to Excel
If you are not sure if your participants will be able to use their mobile phones during the event, export your seating chart to Excel.
You can create paper strips or any other sort of printouts using the file and hand them to your participants during the event.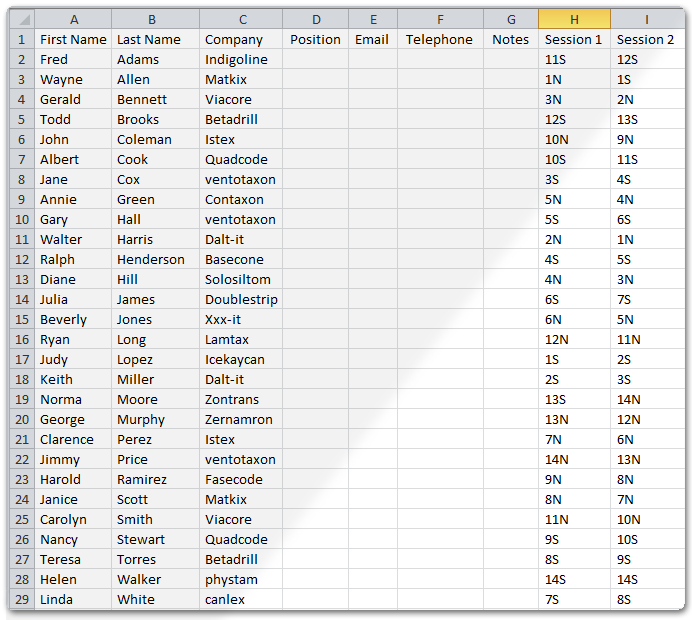 Wonder what "N" and "S" mean? If you are using a long table layout this will be very handy to your participants. It marks the side of the table. See here:

Make it apparent for your attendees which side is "N" and which is "S". Don't worry, it will also work if you don't use a compass ☺
If you are using a set of small, two seater tables, however, you can skip the table side indicator. It won't be of any help.
4. Guide your attendees to the event mobile web-page
Thanks to the mobile event web-page (not an application – no need to install anything) your participants will be able to see where to sit in each round.
You can email the link before the event or display it on a big screen so that everybody is able to type it in on their mobile phone.
Initially the mobile page displays just a welcome information and says that the seating chart will be determined soon.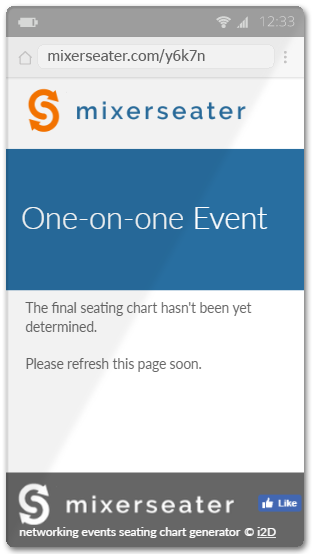 When the check-in process has been completed, press the Mark as Final button. This will unlock the mobile event page: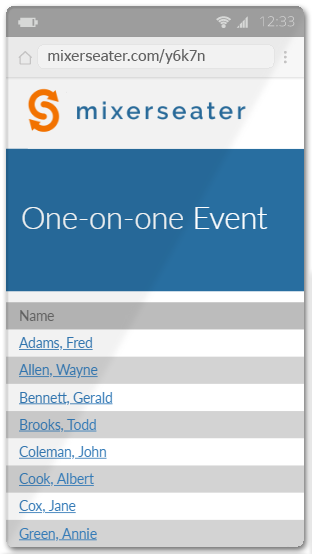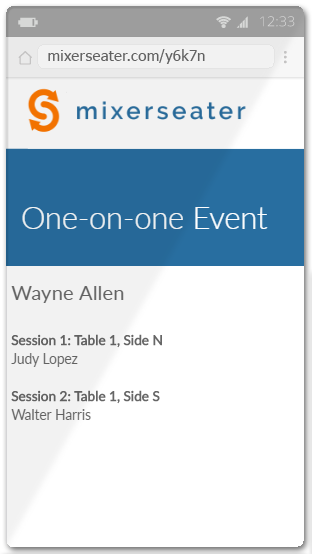 See also:
How to organize round robin speed networking event
Group-based speed networking rotation